We've had lots going on here lately and I'm happy to report it's been with minimal crying which means much less anxiety on my part.
Things have definitely improved as Katie has gotten older. There is also a noticeable difference if I watch my diet very very closely which means not even a smidgen of dairy. Katie's diet needs to be closely monitored also. She mostly eats one ingredient fruit and veggies that way when she has a reaction we're not trying to guess what caused it.
Gerber puffs
don't seem to cause any problems, but all other crackers have. We're doing okay with oatmeal cereal also.
Coconut milk yogurt
is another treat I've found that both Katie and I enjoy. While I am able to substitute milk products in my diet with soy/tofu products, I am not doing so for Katie since it's pretty highly allergenic.
Now for our firsts!
Katie was 9mo old on Saturday, which meant a trip to
Portrait Innovations
for pictures! She wore her
first
pair of stripey tights. She, of course, was adorable and I bought more than I planned.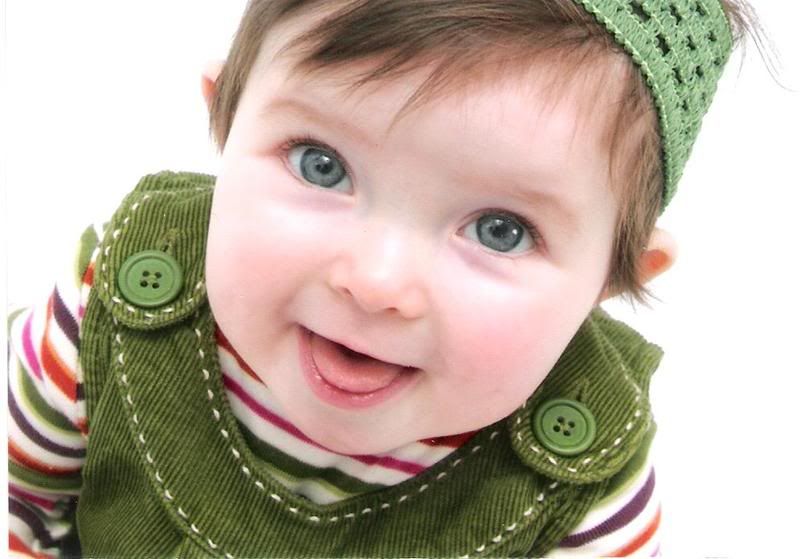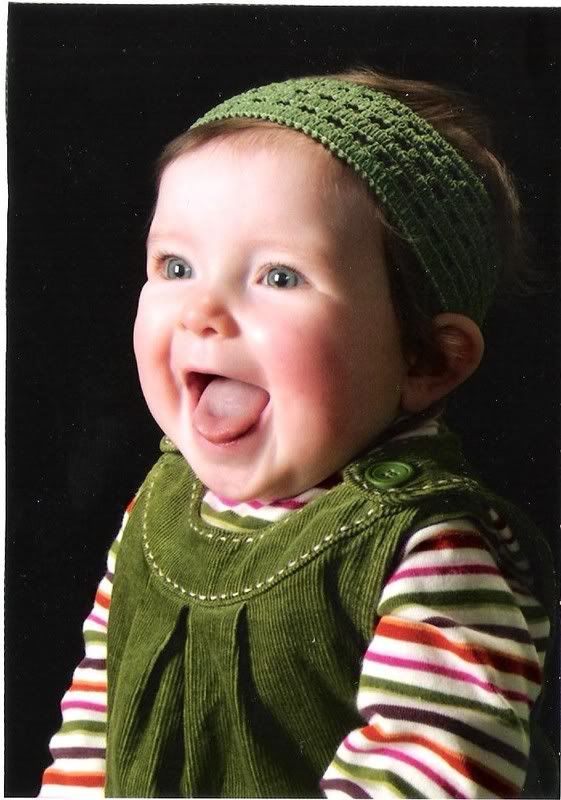 On Sunday I was cleaning the little lady up after dinner and noticed our
first
tooth has finally started to break through the gums! I'm a little nervous as she has a bad clamping habit when she's nursing, but we'll just see what happens. Sorry, no pictures. It was all I could do to snag a little peak myself.
Monday we visited our pediatrician for Katie's 9mo check up. She weighed in at 17lbs 9oz and measured 26 inches. Yep, she's a shorty, which doesn't surprise me since she barely wears 3-6mo shoes! Of course, we must look cute at all times when leaving the house, so ta da...our
first
piggy tails!
I hope everyone has a wonderful Thanksgiving. Please take a moment to pause and reflect on everything your're thankful for. It's really something we should all do more often.