I hardly slept the night before. I was so excited for the kids to wake up and open their gifts. We had a wonderful day. We didn't have to go anywhere, just stayed in and enjoyed each other.
Kelton gave us a present that he made at school. We absolutely loved it and hung it up right away.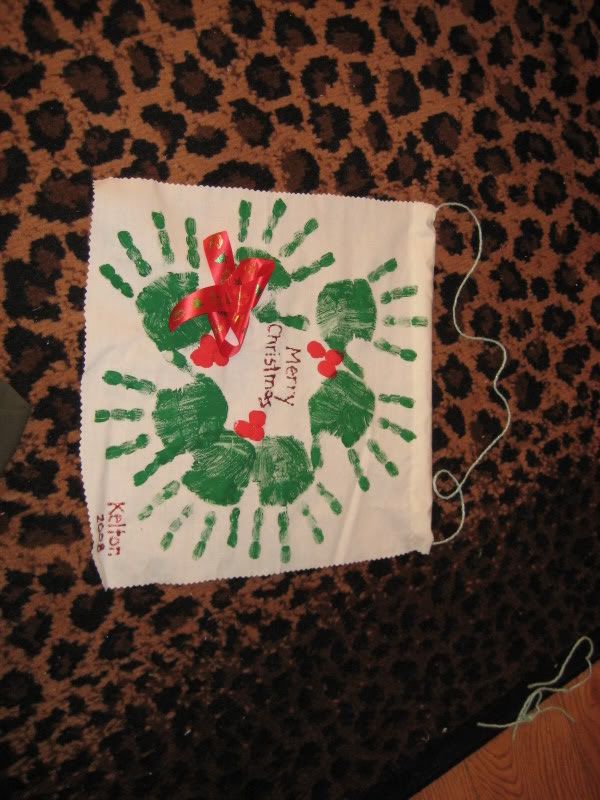 Katie actually gave us two gifts. First was the video below. She's figured out that raise her arms above her head when we ask, "How big is Katie?" She does it all sorts of random times now just to see us make a big deal out of it.
Second was that she slept Christmas night, the entire night, in her crib. She slept 9 hours, I nursed her in the rocker and then put her back in her crib for 3 more hours! No screaming what so ever. It was like a Christmas miracle.