Obviously we've had some agony over what Katie can and can't eat. Saturday, we went out shopping. One of our stops was at a lovely health food store recommended by a
sweet friend.
We found all kinds of goodies, including
wheat and dairy free cookies.
Katie had her FIRST cookie that evening and it was a big hit!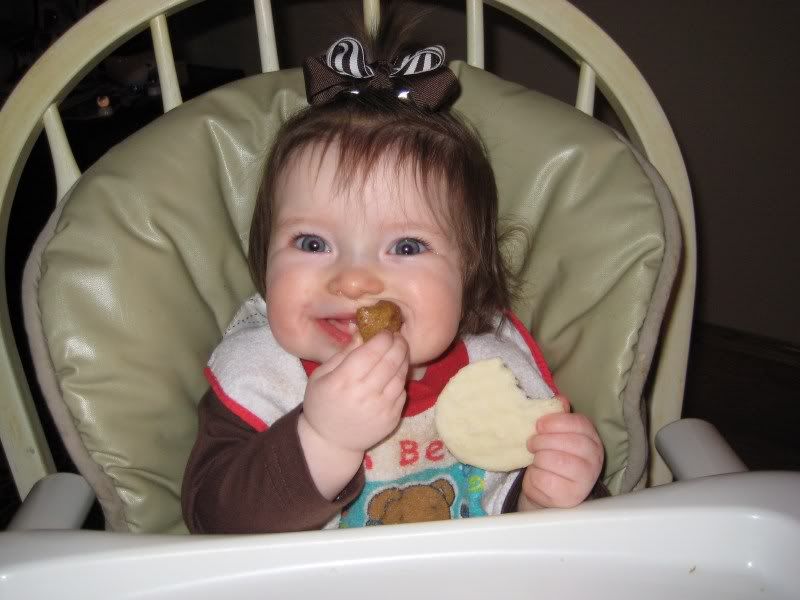 Next stop was Babies R Us. Miss Katie saw this dress and just had to have it. I, of course, couldn't tell her no. We also got some more of her
cereal.
I keep forgetting to rave about this stuff. It's awesome. Check it out.
I seriously cannot believe I've kept her in her infant car seat this long. I think it's because she finally learned to be content in it and I can carry a lot more stuff with her seat hooked on my arm rather than her bottom propped on my hip.
I've always loved the
Evenflo Triumph
for Kelton and his old one has several years left in it. After some deliberation, we decided on a 2nd triumph because we like to have seats in both vehicles. Evenflo has improved the triumph since Kelton was little. It now rear faces to 35lbs and forward faces to 50lbs. Since it's much safer to keep children in a 5 point harness, I know we'll get the full use out of these seats.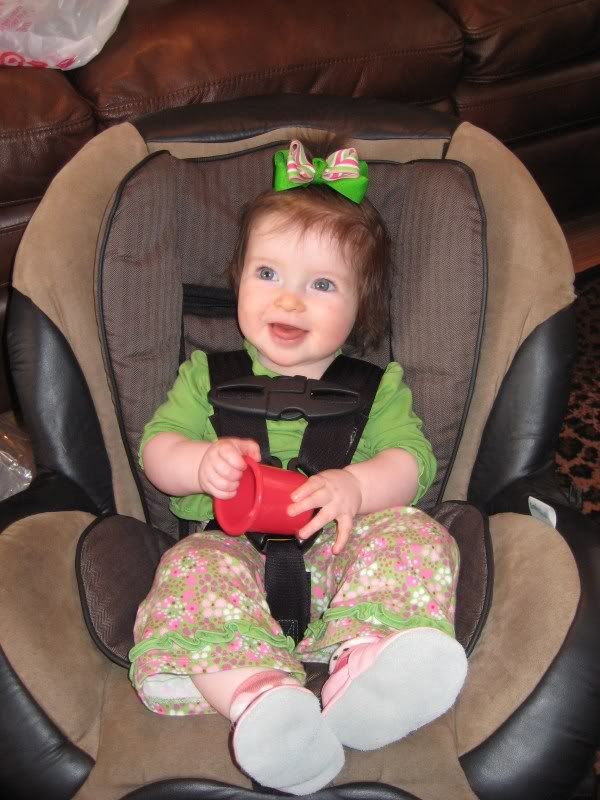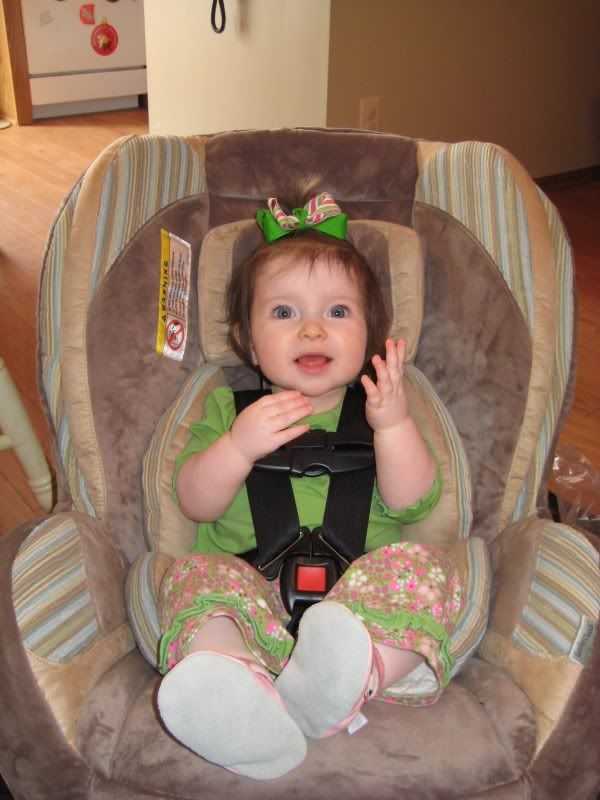 Lastly, I've been busy working on Katie's bday invitations. I really like the way they have turned out. I had a little help from a message board friend with the wording. Every time I read it, I want to cry. Time sure does fly...