HUGE box arrived today. Last weekend, I ordered 12 boxes of Katie's
rice crackers
. I was starting to feel nervous that we were going to run out before they arrived because I never got a shipping confirmation email and I ordered them off some random site. Sure relieved when they came today!!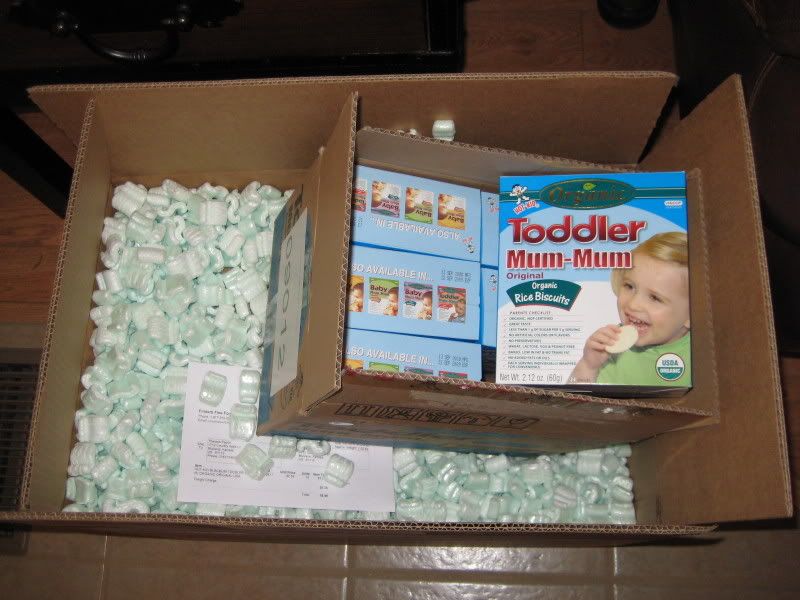 I've been trying to focus on what Katie can eat rather than what she can't. It's not a bad list so far: chicken, beef, turkey, rice, potatoes, pinto beans, white beans, carrots, avocado, peas, green beans, sweet potatoes, squash, celery, onions, pears, apples, blueberries, raspberries, peaches, mango, bananas, cherries. I think that's everything she's eaten without a problem.
We were worried about corn,
but when we really got to thinking about it and comparing to other foods that have given us a problem, it more appeared wheat was the issue. It seems no all wheat products bother her, but that after a certain amount the spit up and screaming starts. We tried corn last night to see what would happen and so far so good. She had some again for lunch today and we'll have more tomorrow, but it looks like corn is safe after all! WHOO HOO!! We're going to try eggs after her bday, then strawberries, then wheat again and finally dairy. It's going to be really slow going, but I am very hopeful that in the end she will be able to eat without worry of a reaction.
As far as the birthday cake goes, a few friends came to my rescue. A dear friend went shopping for me in hippie heaven, another pointed out some mixes that fit our needs perfectly, one offered recipes, and another clued me in on where I might shop in town. I appreciate their help so much. Eric and I know this has been a long hard road and we figure everyone gets as sick of hearing about it as we are of dealing with it.
Finished up the quilt and got it mailed to cousin.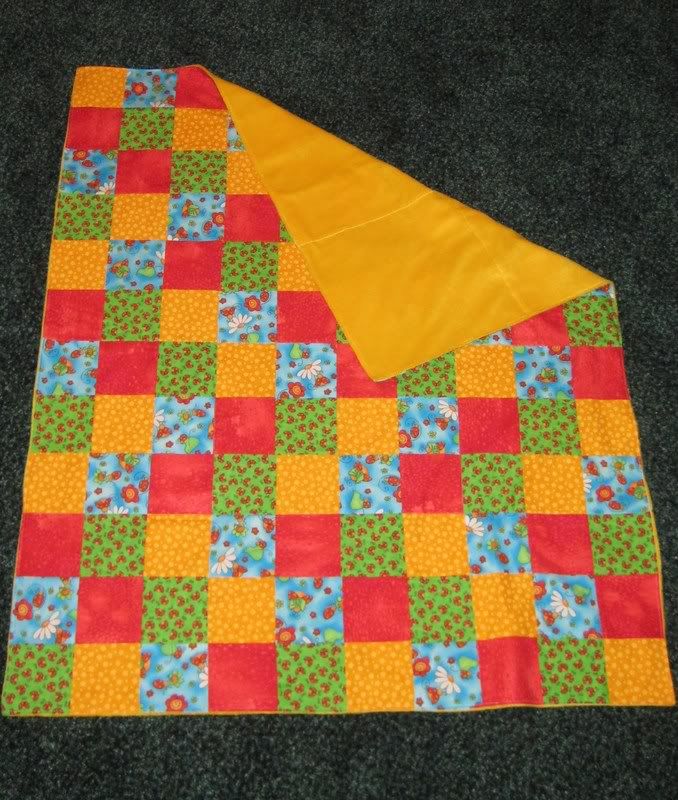 Made some simple valentines to send out our family pictures in. They're nothing as awesome as what Eric's brother's wife makes, but I really don't have the patience for anything more elaborate.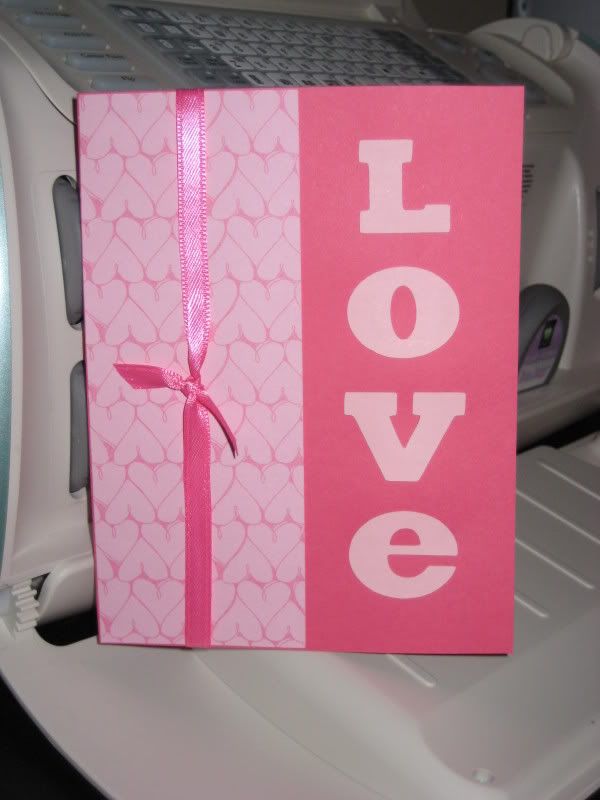 Can't wait to get started on Katie's bday invites!!